Welcome to michelle b...
An award-winning destination boutique in Barrowford, Lancashire.
Looking for something special, or your wardrobe needs refreshing? We're here to help!  
In store, you will find the latest collections from a variety of brands, including the popular Boutique Moschino, Marc Cain, Riani, Luisa Cerano and Weekend Max Mara.
Combining fashion with lifestyle, we have something for all occasions and are on hand to help with any of your requests. Our customers travel far and wide to experience a personal and enjoyable shopping experience. All of our clothing advertised online is available to purchase in-store. Due to deliveries arriving daily and selling so quickly, we aren't able to offer an online shopping service. To avoid disappointment please ring or visit us in store to purchase any items.
We look forward to seeing you in-store soon.
Michelle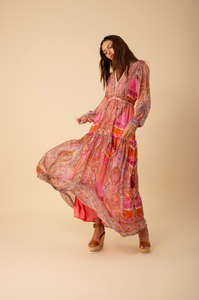 UPDATES FROM THE INSIDE
A VIEW FROM OUR INSTAGRAM FEED